Every eve of a New Year, you pull out your smartphone (or pen and paper for our boomers) and write down some goals you want to achieve in the coming year. It may be to be more active, to start a new career, save more money, or even to start a new hobby. Sometimes, we can accomplish these goals, and other times not so much. Some of these resolutions may be a tad unrealistic and that makes it difficult to stick to them. We end up giving up in the first few months into the new year and hope to try again next year. However, this becomes an ongoing cycle of making resolutions and breaking them year after year. Be kind to yourself when this happens. Below are a few tips to help you break the cycle and stick to the resolutions you make.
Be Realistic: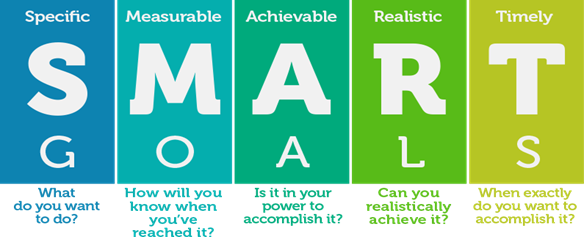 One way to ensure you stick to your resolutions will be to set realistic ones. For instance, if your plan is to quit your 9 – 5 job and be self-employed, you have to make sure you have set up the foundation to do so. I find it best to write out a plan as to how the particular goal will be accomplished. Having SMART (Specific, Measurable, Achievable, Realistic and Time-sensitive) goals is a sure way to do so. Being realistic also means having a realistic time-frame to accomplish your goals. If the goal is to go to graduate school in the fall, starting preparations in a few months to the deadline may not be realistic because there is a lot that goes into applying. If you plan ahead, you would have plenty of time to prep for any examination needed as well as the application processes. Some of the goals may need to be broken down into subsets to accomplish them. This would ensure that you are not overwhelming yourself with so much, and you have a good amount of time to accomplish your goal. If you want to pay off your debt and build credit, a good way to go about it is using the Snowball Effect.
Keep it simple:
Resolutions are great but it does not have to be extravagant and complicated. The simpler it is, the easier it will be to accomplish. For instance, if a healthy lifestyle is your resolution for the year, you don't necessarily have to cut out everything that you love to eat. It can be as simple as enjoying what you love but in moderation or introducing substitutes. If chocolates are your guilty pleasure, you can substitute milk chocolate for dark chocolate, which is a healthier option. Instead of soda, you can opt for flavored sparkling water. It contains fewer calories and you would still have the little fizzles you enjoy. If being more active is the goal you are looking to accomplish, keep it simple. A gym membership is great. However, if you want a cost-effective option, social media sites such as Pinterest, Instagram and Youtube are great resources. Sometimes we sign up for gym memberships and barely use them. You do not have to spend a ton of money on work out gear, clothing, and equipment. If you want to start investing, you do not need to buy stock work $1000 per share. You can start doing your research and start with stocks that don't cost as much. A great place to start research on investing is https://www.nerdwallet.com. As the saying goes, Rome was not built overnight, so take it easy. One step at a time.
Be Proactive:
Being proactive means you should have a plan on ways to achieve the resolutions on your list. If your resolution is to go start a master's program this year, you should have a plan on how to attain this goal. It could be calling the schools you are interested in and to get more information on the program you want. It can be prepping for the GREs and schedule for the examination. Planning out your resolution in advance makes it easier to accomplish and less stressful as well. It also helps to keep you motivated on those difficult days.
Use productivity tools:
In this age of technology, there's an app for everything. If financial wellness and stability is your resolution, you can use budgeting tools to accomplish this goal. This would help you keep track of your expenses and hold you accountable as well. I personally love the app Mint (https://www.mint.com) but there are numerous apps available to suit everyone's needs. If keeping track of your schedule is on your resolution, investing in a planner can be useful. A budget-friendly option would be to use your phone's calendar to set a reminder a day or even a few hours before an appointment. There are so many apps out there for almost anything and they are mostly free. Take advantage of them!
Celebrate your achievements:
Sticking to New Year's resolutions can be hard. If your goal is to be more active, remember to celebrate that extra 5 minutes you stayed on the treadmill today or waking up 15 minutes early to do those dreadful burpees. It may seem very minute but even the small victories should be celebrated because it means you are still pushing through and moving forward. Be proud of yourself because you are one step closer to achieving your goal. Don't give up, you've got this!!